Custom Apps - Build content apps without websites 🔥
Completed
November 01, 2022
Although WordPress has the largest market share , there are those that don't have or like WordPress.
Once this feature is live, you will be able to create content apps without the need for a website.
In Phase 1, you'll be able to create pages, posts, post categories, post tags within your AppMySite account.
In the next phase you'll be able to add attributes and create more complex listing apps, followed by e-commerce.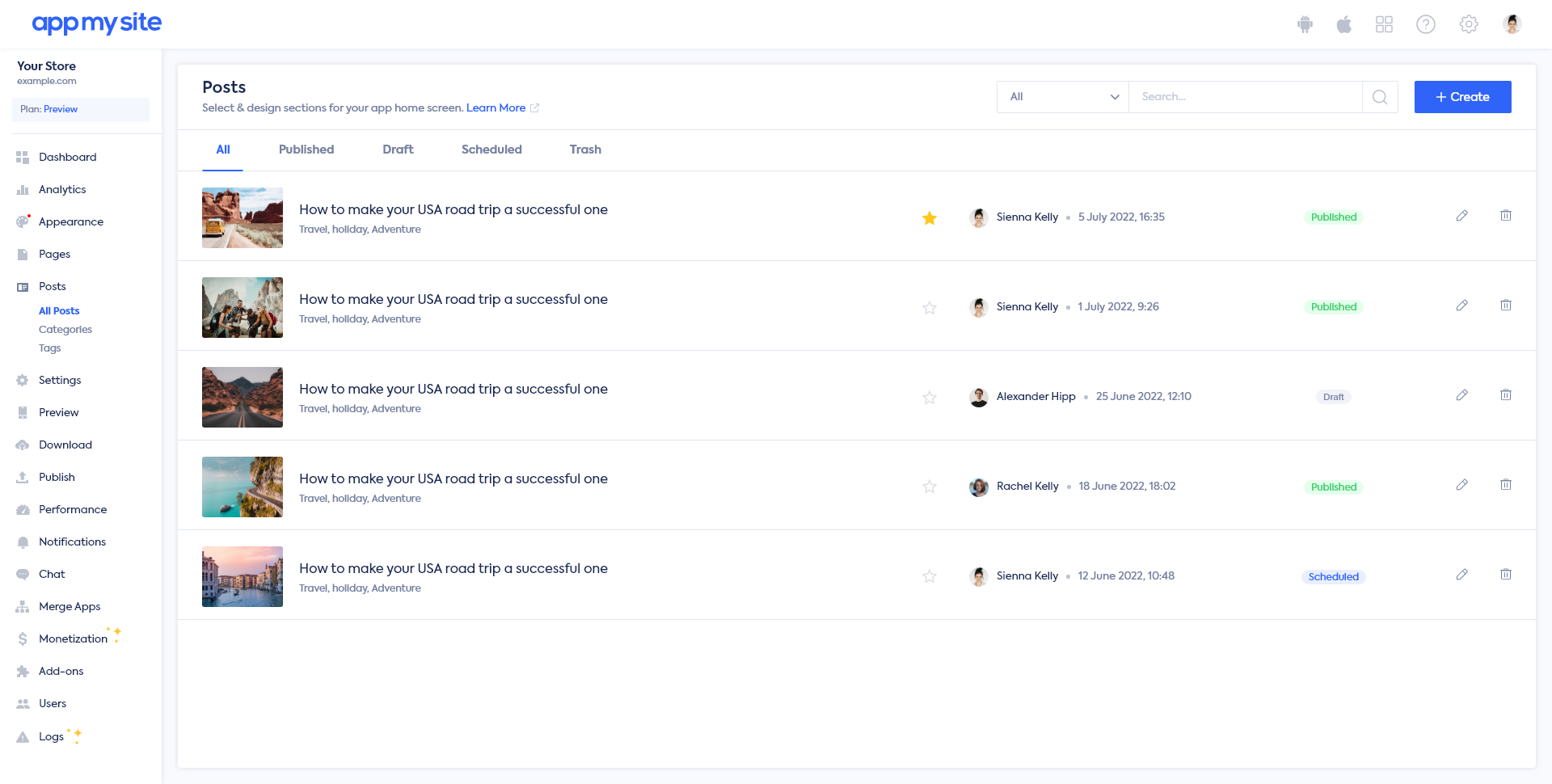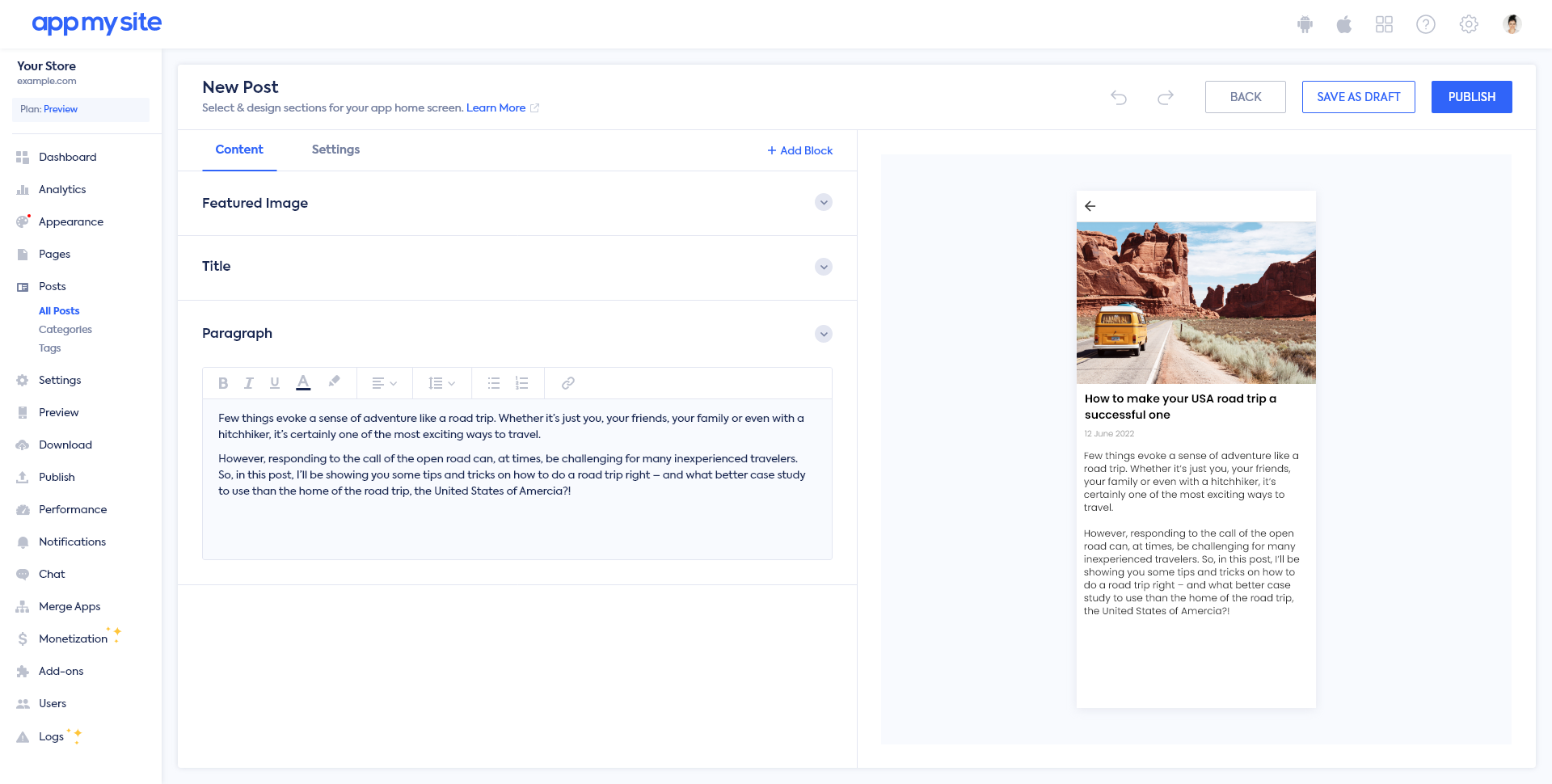 12 Comments
Coral
one year, 15 days ago
What is the expected date for the launch of this feature?

Mint
one year, 9 days ago
Once the e-commerce function is launched, you will be unstoppable! This is amazing!

Navy
one year, 10 days ago
I hope add page builder like Elementor in wordpress
Lime
328 days, 17 hours ago
This is going to be epic! I can't wait for this to be live.
Blue
one year, 5 days ago
Yes Yes Yes ,so cool
Almond
314 days, 8 hours ago
Date of release?

David
313 days, 8 hours ago
We're aiming for a release in or before Q2 2023.

Red
312 days, 2 hours ago
Is this more of a Headless content feature or a AMS app builder feature?

Sinasi Alak
245 days, 23 hours ago
Very excited for this feature. Keep up the good work . :)
Annabelle Ramos
233 days, 22 hours ago
If you add widgets to create an ecommerce site, booking, forms, etc this will be a game changer! I cant wait!
P
208 days, 8 hours ago
Any update
Reese De Luca
204 days, 5 hours ago
Still on target for Q2?
Vladimir Patokov
193 days, 8 hours ago
Release date postponed?

David
180 days, 6 hours ago
This feature is now live!
Thanks for your feedback
lightbulbSuggest a new feature