Push Notifications - Audience Segmentation, Rich Notifications & Analytics
In progress
November 01, 2022
We're bringing a lot of new features to our Push Notifications module.
Unlimited Notifications
Notification Scheduling
Device Targeting
Firebase Reporting
Rich Push Notifications
Audience Segmentation
User Activity
Advanced Analytics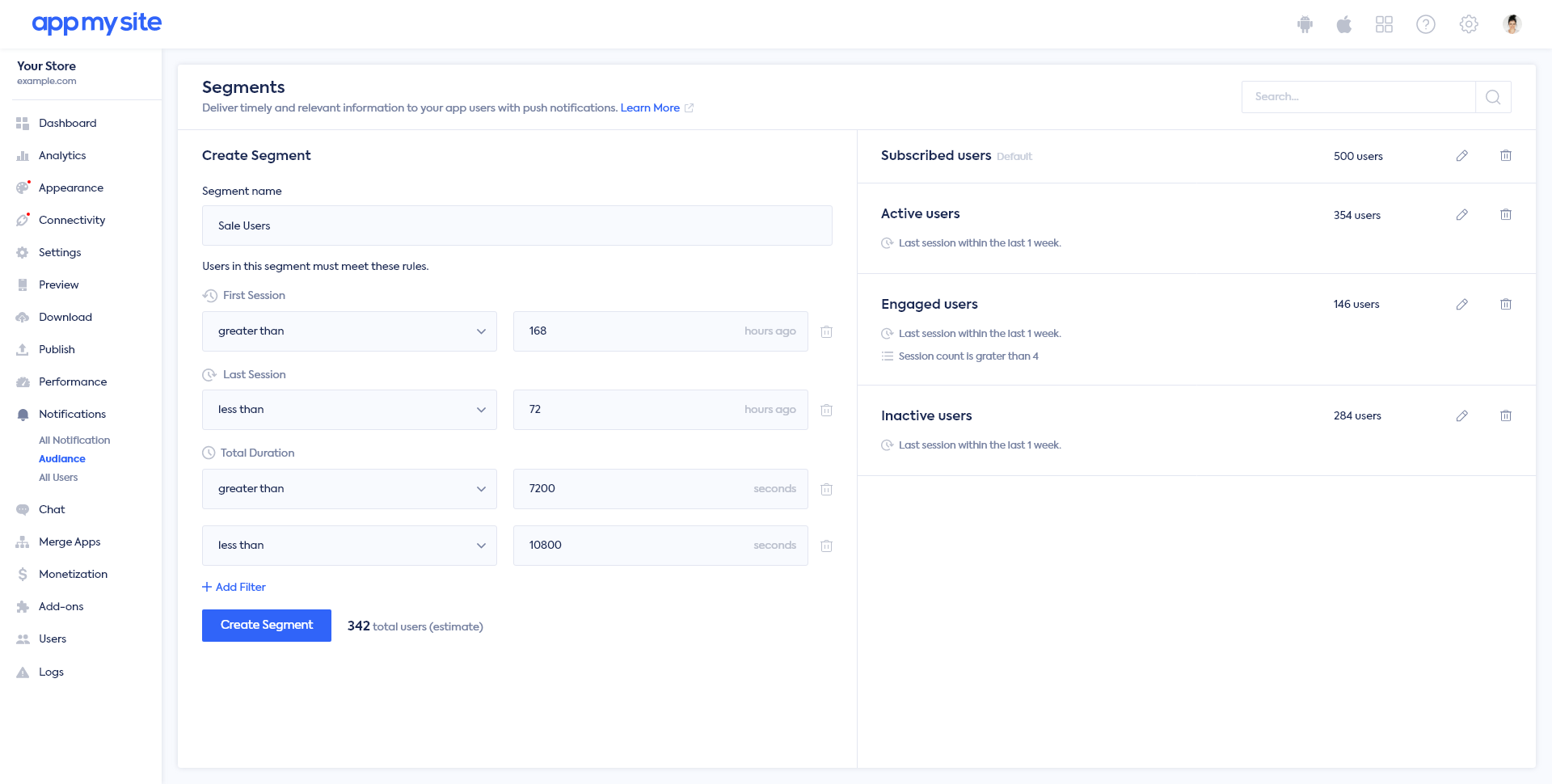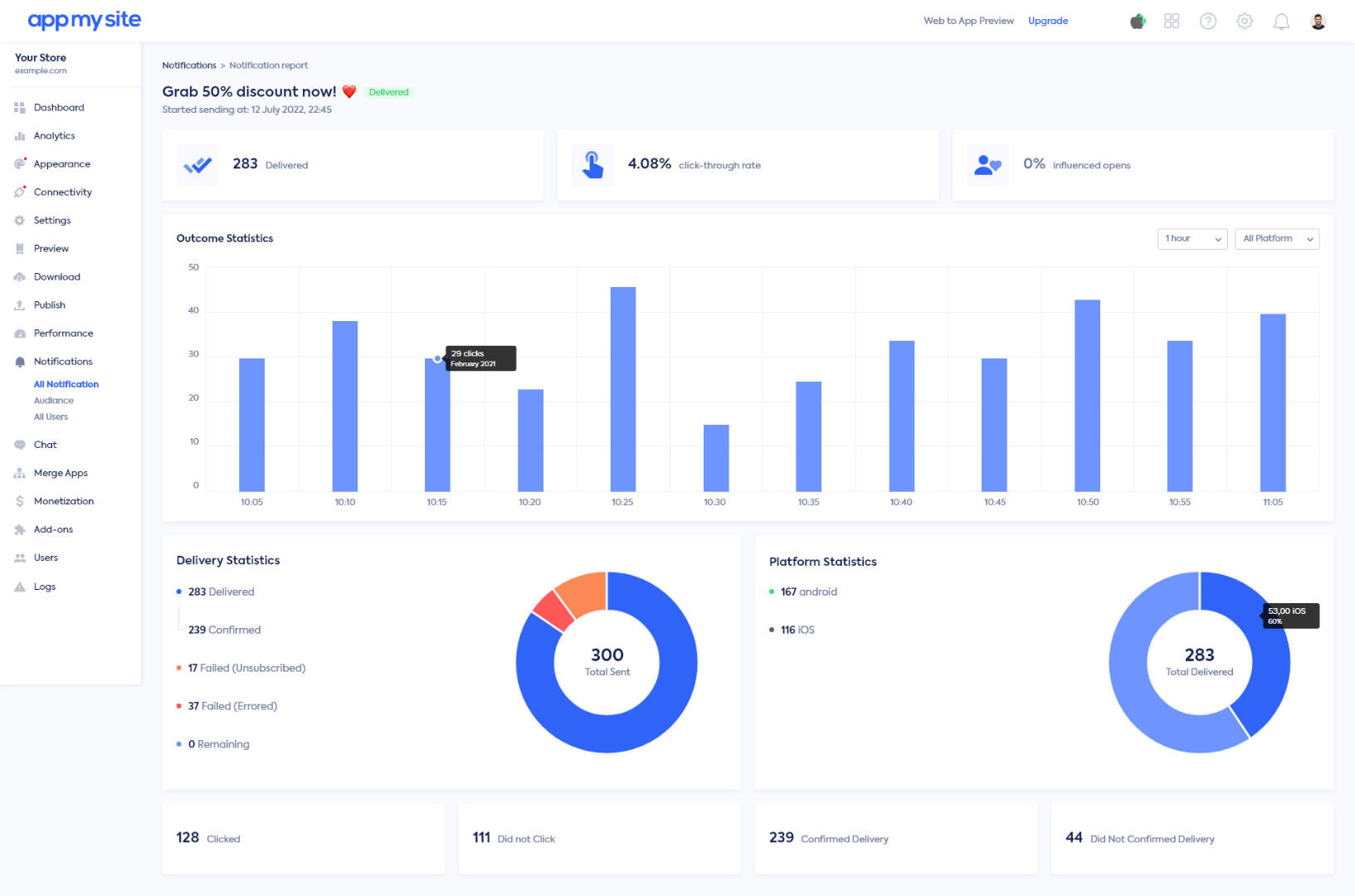 3 Comments

Lime
one year, 18 days ago
would we be able to schedule notifications automatically for new posts, products, etc? like daily, weekly, monthly?
Blue
one year, 6 days ago
looks like from the screenshots that a schedule tab is there... we shall see when released how in depth it is.
Mauve
one year, 15 days ago
this is great, we are really looking forward to this feature!

Yellow
316 days, 8 hours ago
Yes
Thanks for your feedback
lightbulbSuggest a new feature