New icon library
Completed
November 22, 2022
Once deployed, you will be able to choose from over 10 million icons for your Bottom Bar or Menu.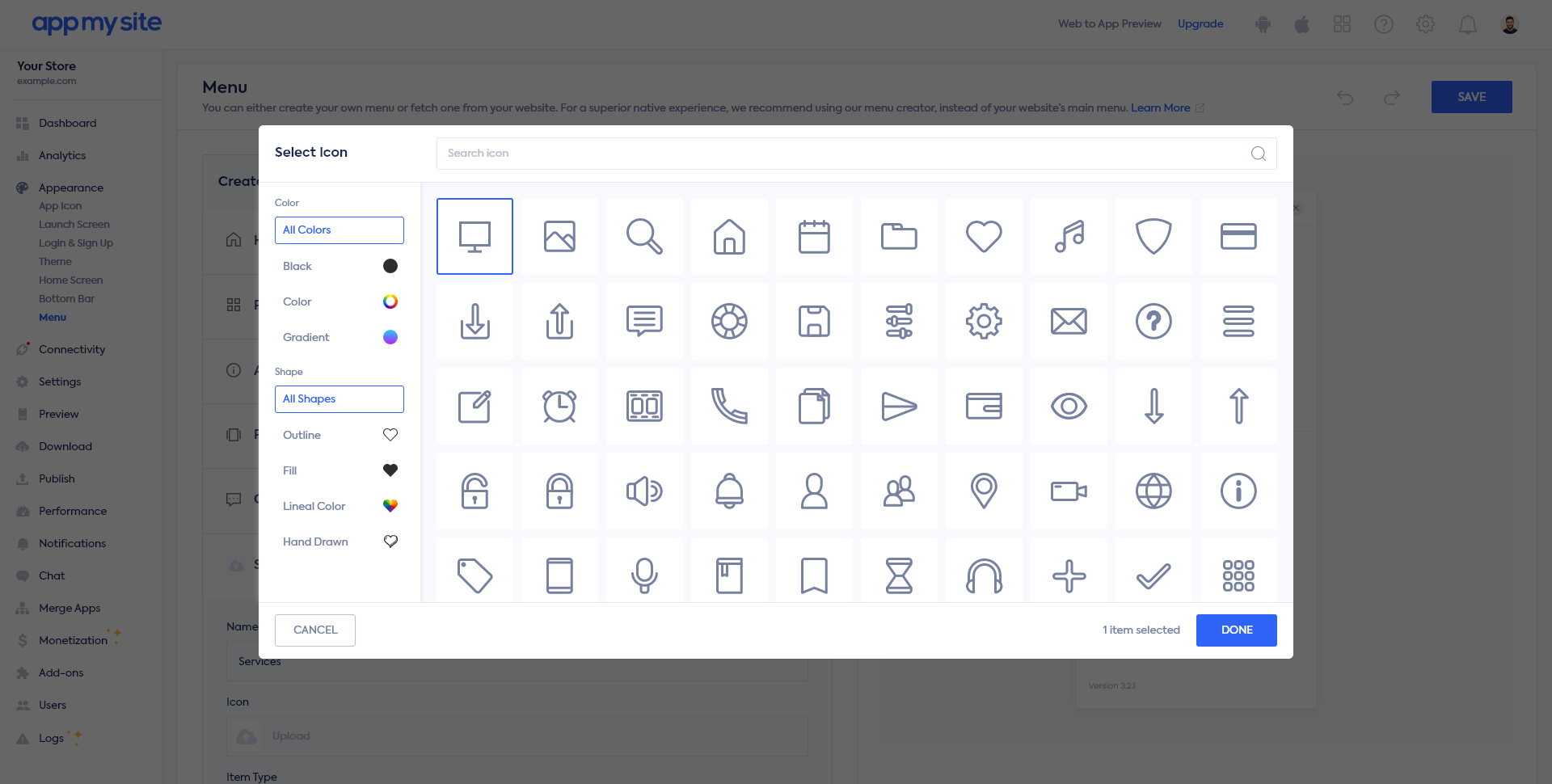 1 Comments

Lime
one year, 10 days ago
What about adding our own custom icons? There are use cases where I would need to add my own icon image and not use any of the 10 million generic ones.
Thanks for your feedback
lightbulbSuggest a new feature